SabreWing Travel Featured Accommodations
Our featured Belize accommodations offer far more than a place to stay. They are one-of-a-kind overnight destinations that truly showcase the best that Belize has to offer: breathtaking settings, superb service, unique design, refined luxury, welcoming atmosphere, exclusive access to the country's top adventures and activities, and all the comforts you need to relax and enjoy Belize's legendary hospitality.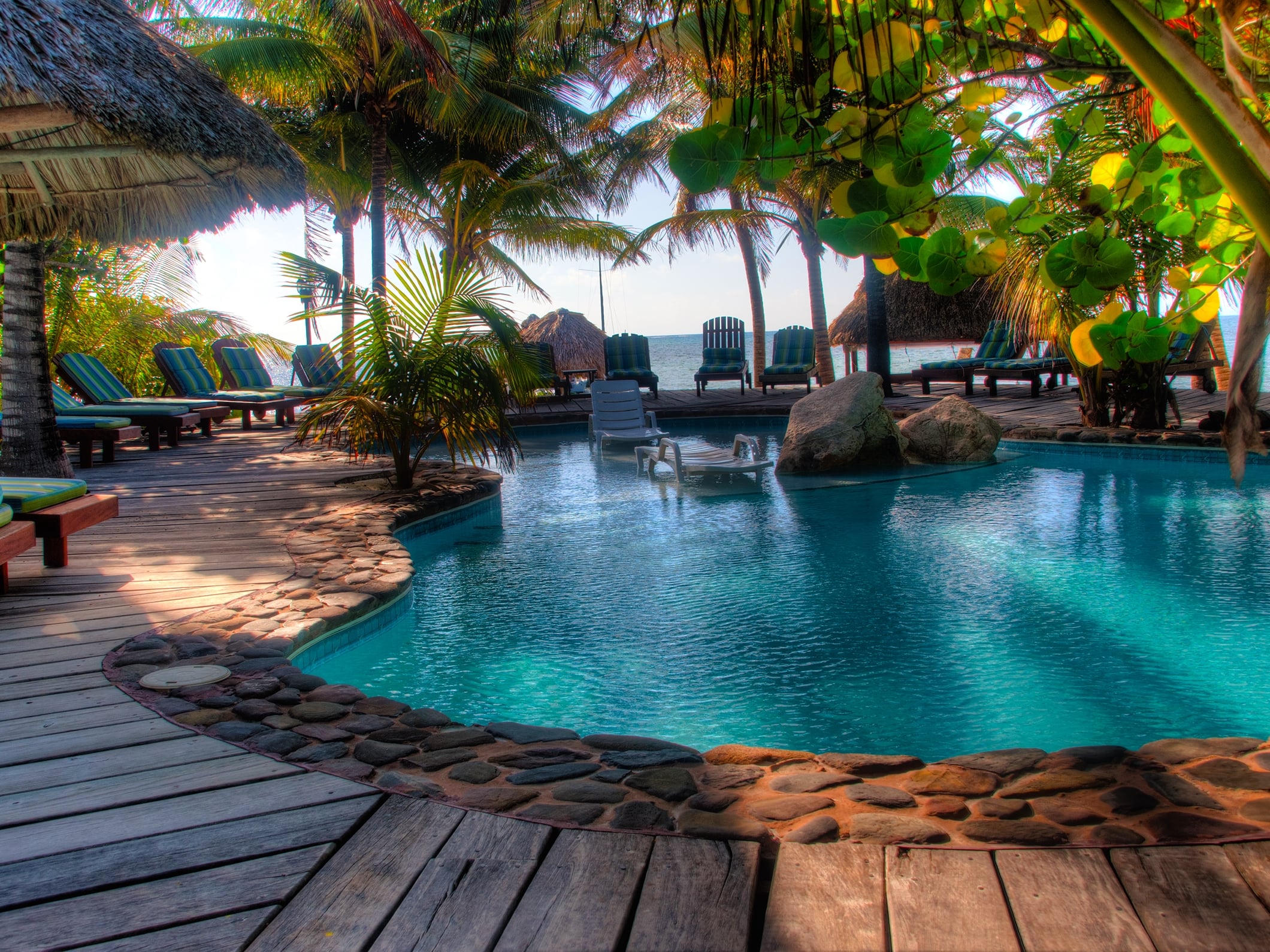 Explore SabreWing Travel's Featured Accommodations
Whether it be a remote jungle lodge, a luxurious mountain retreat, a lively beach-side inn, or private island resort, each of our featured accommodation offers an experience that is uniquely Belizean and will create memories of your journey that will last a lifetime.
The accommodations featured on our website have been hand selected by SabreWing Travel from among Belize's finest overnight destinations. They are intimate resorts and inns with few rooms and a focus on service and they are highly rated, reputable, and reliable establishments that work closely with SabreWing Travel to ensure that every detail of your itinerary goes according to plan so that once you are on the ground, you can kick back, enjoy the journey, and make the most of your Belize experience!
Details and Information about Hotel and Resort Rates in Belize
In general, the nightly rate to stay at one of our featured accommodations ranges from US $150-$400 per night for two people sharing one room, but we also work with more affordable and more luxurious overnight destinations and have a wide range of options available to offer you. There are many overnigth destinations that we work with that are not listed on our website.
Overnight rates tend to be greater during Belize's "High Season" for tourism, which is roughly December-May and "Peak Season" rates often apply at most accommodations during the Christmas and Easter periods. The months of June-November are generally considered the "Low Season" and offer the best value for your vacation to Belize. Please be aware that a 9% government tax is added to all accommodation bookings and a 12.5% government sales tax is levied on all meals, tours, and transportation services in Belize. Most overnight destinations also add a service charge ranging from 8-12% to the total bill, which covers all gratuities for staff - It is usually only tour guides and driver's who are not covered by the service charge and guests are encouraged to tip them at their own discretion based in the quality of service that has been provided. When we quote rates, we include all taxes, fees, and resort service charges in the totals quoted (unless we state otherwise) so that you have a clear idea of what your trip will cost you up front and there are no surprises later.
Please note that our specialized travel planning services do not come at a premium price as we make our earnings from commissions here on the ground and do not mark up the room rates. This means that the custom trip that we create for you will not cost you more than if you were to do all of the leg-work and make all of the arrangements yourself! So just relax and let SabreWing do the work.